Severe Osteoporosis Effects Result in Depreciation of Bone Health
Osteoporosis is a condition in the body where the bones get weaker and could easily break. This disease may slowly progress in your body and will only be visible until you get a fracture. Broken wrists, hips, or vertebrae are the most common Osteoporosis symptoms. However, even bones in your arms and pelvis can also be affected. Sometimes a bone may get partially damaged due to even a cough or sneeze. Only after a break of a bone Osterioprosis will feel painful. A fracture in the spinal cord may result in long-term pain. Though a broken bone is the initial sign of Osteoporosis, stooped posture in older people could also indicate Osteoporosis. It happens due to the damage caused to the spine which makes it difficult to bear the body weight.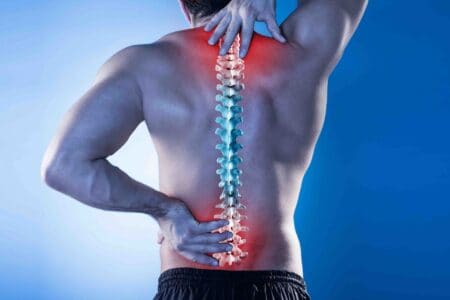 You have to be cautious if you see a sign of having a lower bone density than the average level required. It is not low enough to be considered Osteoporosis. This condition is called Osteopenia. Sometimes it may lead to Osteoporosis. With better bone health, you may control the condition. At this stage, your doctor may provide treatment to strengthen your bones depending on how much your bone is affected to avoid the risk of breaking. Women are more at risk to develop Osteoporosis than men. Especially a few years after menopause. However, even young women and children are also affected by it. There could be several Osteoporosis symptoms that you should be watchful for. It is called a silent disease because its symptoms are not very obvious. Losing height is one of the most common Osteoporosis symptoms. You should also be careful if you see a change in posture, experience shortness of breath, bone fractures, or lower back pain. They could be Osteoporosis symptoms.
Osteoporosis effects could impact one's daily life in various ways. The pain caused by a bone fracture due to Osteoporosis might be different for each person. It might take months to heal the fracture, but it could cause chronic pain that may continue for years. It may affect your everyday life and cause emotional issues. You will be able to deal with this illness better with medical treatment and psychological guidance.