Enhance Rheumatoid Arthritis with Better Eating Habits and Drinking Plenty of Pure Water, Treatment Can be Enhanced
Rheumatoid arthritis is one of the most common autoimmune diseases (A condition in the body where the natural defence system of the body is unable to identify the difference between one's own cells and foreign cells, as a result mistakenly, the body acts against the regular cells of the body) This causes inflammation and painful swelling in the affected parts of the body. Most of the joints in the body are susceptible to being affected by this disease. Joints in the hands, wrists and knees are the most commonly affected areas. The lining of the joints is affected by inflammation which causes damages to joint tissues. It is reflected through chronic pain, lack of balance and deformity. However, Rheumatoid arthritis can affect other tissues in different parts of the body, causing issues in organs like the lungs, heart and eyes.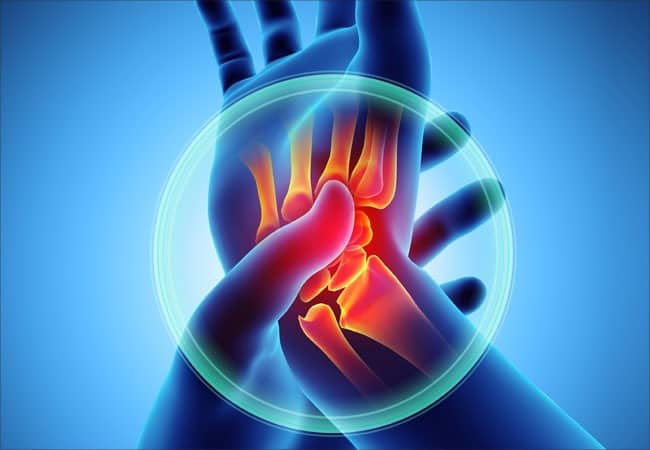 Rheumatoid arthritis symptoms could be different from person to person. Several environmental and genetic factors determine the possibility of developing this disease. At times Rheumatoid arthritis symptoms could be mild which condition is called remission and if the symptoms get worse, it is known as flares. Initially, it affects the smaller joints, the joints that connect your fingers and hands and the joints that connect your feet and toes. Over time Rheumatoid arthritis symptoms slowly spread to wrists, knees, ankles, elbows, shoulders and hips. Usually, symptoms appear on both sides of the same joint of the body. Rheumatoid arthritis symptoms also include joint stiffness, tenderness, swelling and pain in several parts of the body at the same time. You may also experience fever, fatigue and weight loss. About 40% of arthritis patients do not have issues with their joints.
There could be different types of Rheumatoid arthritis treatments. With the help of medications and self-management strategies, you can make life easier for arthritis patients. Medications will help to slow down the symptoms and avoid joint deformities. Self-management strategies such as being active, maintaining a healthy weight, consulting your doctor regularly and protecting your joints from injuries will also act as better Rheumatoid arthritis treatments to overcome the complexities of the disease.